FEBRUARY
We are already half way through the school year, wow does time fly.
• Click here to download the February Calendar.
VJM students really stepped up to support Wynn Against Hunger to honour the memory of RCMP Constable David Wynn and support the St. Albert Food Bank!
• School Council took place on Tuesday, February 6th. 
• THANK YOU to Mrs. Scobie, our Parent/Guardian volunteers and our staff for a great Shrove Tuesday Breakfast in preparation for the start of Lent. 
• THANK YOU to SACHS for hosting the "A Healthy Me" Conference.
• THANK YOU to our staff, students and Trustee Serena Shaw who organized our Ash Wednesday Liturgy. A special thank you to Anne-Marie from St. Albert Parish for leading our liturgy.
• THANK YOU to all our Parents, Guardians and grade 6 students who attended our Transition Information Night on Thursday, February 15th and a special thank you to Bertha Kennedy Elementary for hosting.
• Pink Shirt Day is February 28th. This is an anti-bullying day when people wear pink to symbolise a stand against bullying. To support this endeavour and to raise awareness, VJM students are encouraged to wear pink on the 28th. 
If you have any questions, please contact our front office. Thank you.
WELCOME!
Grade 6s, soon you will be at VJM. Check back here regularly for updated information about the transition to Junior High. Be sure to contact our office for any information.
Download our Grade 6 Bulletin here.
THANK YOU to all our Parents, Guardians and grade 6 students who attended our Transition Information Night on Thursday, February 15th and a special thank you to Bertha Kennedy Elementary for hosting. If you could not attend the evening, please download the presentation here.
Registration Packages will be distributed to students at our feeder schools the week of February 20th. You can also pick one up from our front office that same week.
Download the 2018-2019 Grade 7 Registration Package here.
Grade 6s from Alberta Lacombe, Bertha Kennedy & J.J. Nearing will be visiting our option classes and taking part in our Marauder Excel block on the morning of Wednesday, February 28th. If you are not from a feeder school but want your child to take part, please contact our front office.
Grade 6 students are encouraged to sign up for our annual Marauder Activity Challenge on Tuesday, April 17th after school. Grade 6 students get a chance to take part in a variety of fun activities such as sports, technology and brain challenges. Signup permission forms will be sent to feeder schools and will also be available here in March.
Our Open House takes place on Wednesday, April 18th at 7pm. Come and see all that VJM has to offer. Take part in demonstrations, ask questions, explore our many courses and see the newly renovated areas of the school. Everyone is welcome! Can't attend our Open House, call our office to arrange a guided tour and have your questions answered.
Grade 6s from our feeder schools will come to see a special matinee performance of our school play, SEUSSICAL THE MUSICAL in May, date TBD. If you are not from a feeder school but want your child to take part, please contact our front office.
Congratulations Mrs. Montpetit
Rotary Teacher of the Month
We would like to congratulate Mrs. Montpetit on being selected as the Rotary Teacher of the Month. We all know that she is a hard working, dedicated teacher who is passionate about the subjects she teaches and working with teens. Through art, travel and story, Mrs. Montpetit has given many of our students and staff great opportunities to discover their god given talents and gifts!
Congratulations Mrs. Grant!
The staff and students of Vincent J. Maloney would like to congratulate Mrs. Grant who is one of nine other recipients of the 2017 Guiding the Journey: Indigenous Educator Awards. Guiding the Journey honorees are acknowledged for having innovative and impactful teaching practices, advocating for resources and culturally-based curricula, and helping Indigenous students reach their full potential.
Our staff and students say congratulations Mrs. Grant.  We see your dedication, passion and determination to help students succeed every day. Mrs. Grant will be travelling to Montreal, Quebec in December to attend the National Gathering for Indigenous Education where she will be presented with her award.

For more information read here -http://www.einnews.com/pr_news/409143886/2017-guiding-the-journey-indigenous-educator-award-recipients-announced
PowerSchool Marks Access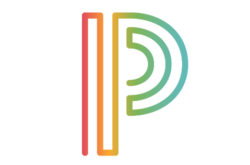 Your child received a letter containing your parent access ID and parent access password along with instructions on setting up your PowerSchool account(s).
IF YOU CREATED AN ACCOUNT LAST YEAR, you do NOT need to create a NEW account and can now log into PowerSchool. If you have misplaced your password, you can contact our office for help in resetting your account.
Parents/guardians are able to link multiple GSACRD junior high & high school children to one account. PowerSchool will also allow multi-user accounts. This means that individual parents/guardians can create their own accounts and link their children to them.
Please obtain the letter from your child and use the instructions with it to create your new account(s). You can also access the instructions here.
You can also set PowerSchool to send you regular email updates or your child's marks and attendance. Download those instructions here.
Parent/Guardian PowerSchool accounts are great for checking student marks, missing assignments and attendance. It is also a great way to view Excel, (Flex) block session choices open to students. Parents/guardians can assist students in choosing their sessions using the instructions here.
Absence Reporting- Safe Arrivals
On August 28th, our District emailed you instructions and login information for using the Safe Arrival Absence Reporting System.
We want to remind you of the three methods available to you for submitting your child's absences and lates.
1-844-818-9908 : Call the automated absence reporting system
 gsac.schoolconnects.com : Log in to the SafeArrival Parent Portal website (see below)
SafeArrival App : Use the app on your mobile device (see below)
You can report absences in advance for the whole school year, 24 hours a day, 7 days a week up to 8:15 on the day of the absence. The system is automated so please do not phone the school or send notes to notify us of planned absences.
Having absences reported in advance means that we can identify students whose absences have not been reported and notify their parents as early as possible.

The SafeArrival Parent Portal Website

This website allows you to:
- notify the school of student absences
- update your contact information. To change your home phone number, please contact the school directly.
- specify what types of school messages should be sent to each of your phone numbers or email addresses
- view or listen to automated telephone and email messages sent to you by the school or Greater St. Albert Catholic Schools

Download the detailed instructions here.

The August 28th email contained your personal, confidential information which you will need to access the website. The first time you log in to the website, you must complete an authentication process that involves receiving an email at the email address listed below. The email will contain a verification code. Type the verification code into the appropriate field on the screen to complete the authentication process. (Using cut and paste sometimes causes problems, so be sure you enter the correct 6 digit code.) Please make sure that you have access to your email so that you can receive the verification code.

To access the SafeArrival Parent Portal website, please go to the website shown below and begin the authentication process. We recommend you bookmark this website for future use:

gsac.schoolconnects.com
The SafeArrival Mobile App

NOTE: We recommend that you log in to the website first (on your computer or using the Computer Web version on a mobile device) to authenticate your account. 

Then go to the Google Play Store or the Apple App Store and search using the keyword "safearrival" (one word), and download the Synrevoice SafeArrival app. The app is an easy and convenient way to report lates and absences from anywhere. See page 16 of the instructions for more information.

If you have any questions concerning any of the information included in this message or require any help, please give our front office a call.
VJM School Modernization
Check here for updates and information related to VJM Modernization
Update Feb. 2018 - Work is progressing on our second set of washrooms, change rooms, fitness room and south end classrooms. We will see these areas complete in April. Our Construction Lab, Foods & Fashions room and Library modernization will begin at Spring Break.
Click here to view all past updates.
CHECK OUT OUR APP!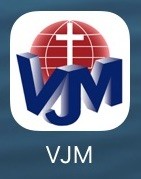 There's a VJM app for ios and android devices. Just search "vjm" on the app store or click the links below to download. Enter your child's schedule and receive push notifications from the school. Have quick access to News, the school's Twitter feed, our website, PowerSchool and our School Handbook. Click here to download the introduction sheets.
click here for ios devices, (iPhone, iPad, etc.)
Click here for android devices, (Samsung, htc, etc.)
District Faith Theme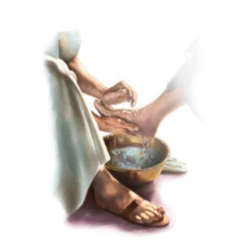 Over the next three years students, staff and parents will focus on three virtues that Jesus modelled. This year our Faith Theme is Living Like Jesus - We are Servants. To this end, VJM will continue its commitment to our works of service, social justice, prayer, school masses, liturgies, celebrations and retreats. We look forward to our continued relationship with St. Albert Parish as well as exploring ways to enhance faith discovery within the classroom and the home.
Division News