NOVEMBER
Brrrr, winter is on its way, but we have lots going on to keep us warm. Student Leadership Council will be hosting a Pep Rally, putting on Minute-to-Win-It and organizing Flannel Friday this month!
Download November's calendar here.
School Council- Took place Tuesday, November 6th. 
Remembrance Day Observance- Took place Thursday, November 8th. Thank you to our special guests; Warrant Officer Rob Dolson, Deputy Mayor Jacquie Hansen, RCMP Inspector Pamela Robinson, GSACRD Trustee Chair Joe Becigneul and VJM School Council Executive Laura Reader for attending and placing wreaths during our ceremony.
Take Our Kids To Work Day- On Wednesday, November 14th, Grade 9 students across Canada are encouraged to take part in this annual event where students step into their future for a day and get a glimpse into the working world. The day involves students spending the day in the workplace of a parent, relative, friend or volunteer host, where they experience and learn about the world of work. Click here to visit the official site.
School Interviews- Please check your child's marks via PowerSchool. Interviews take place on Tuesday, November 20th & Wednesday, November 21st from 5-8 pm at the school. We will once again be using an online appointment booking system.
THE BOOKING SYSTEM WILL OPEN TUESDAY, NOVEMBER 13th AT 7 PM.
Visit www.schoolinterviews.ca and enter the code pcwp9 to login and book your appointments. Teachers will be situated in either the gymnasium or their classrooms. Please book only ONE slot per teacher, even if they teach your child more than one class. This allows for more families to see teachers.
Interviews are kept to eight minutes. We ask that you arrange a separate date with teachers if more time is needed.
Please note that Mr. MacDougall will be away on those nights. He will be holding interviews by appointment on Wednesday, November the 28th from 5-8 pm at the school. Please email him at dmacdougall@gsacrd.ab.ca to book your Nov. 28th appointment.
-------------------------------------------------------------------------------------------
SENIOR BASKETBALL TRYOUTS- 
Girls - Wednesday, NOVEMBER 14TH - grade 7 and 8 girls tryouts from 3:00-4:30 pm VJM Gym
            Thursday, NOVEMBER 15TH - all girls, (7-9) from 3:00-4:15 pm VJM Gym
Boys - Tuesday, NOVEMBER 12TH-  grade 8 & 9 ( and gr 7 invitees) from 4:30pm - 5:45 pm VJM Gym
             Thursday NOVEMBER 15TH- grade 8 & 9 ( and gr 7 invitees) 4:15-5:30 pm VJM Gym
JUNIOR TRYOUTS will take place after senior teams have been chosen.
EXCEL- Parents and guardians, you are able to register your children for Excel. Please download the instruction on how to enroll your child(ren) in Excel here.
POWERSCHOOL- PowerSchool is open to students & parents. If you have already created an account you will not need to create a new one. Students received a letter with information needed to create parent/guardian accounts. Please see your email for more information and download the instruction sheet for setting up PowerSchool email notifications, (marks & attendance) here.
If you have any questions, please call the school or email our administration. Thank you.
Grade 9 P.A.R.T.Y. Program
The P.A.R.T.Y. Program at the Sturgeon Community Hospital is a day long program focused on injury prevention. It provides students with facts and information regarding risk related behaviour such as drinking and driving, lack of seat belt use, and not wearing the proper protective gear. The program will enable students to make safe, informed choices.
The St. Albert P.A.R.T.Y. Program is an interagency program run by volunteers. The program runs December 5th and 12th and can accommodate 35 students each day. The cost to participate in the program is $15 ($10 for the program and $5 for bussing) and is open to the first 70 grade nine students who return their permission forms with fee. 
Please see Mrs. Hobbs for a permission form.
PowerSchool Marks Access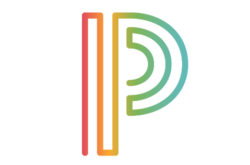 PowerSchool access is now available to students and parents/guardians. Your child received a letter containing your parent access ID and parent access password along with instructions on setting up your PowerSchool account(s).
IF YOU ALREADY CREATED AN ACCOUNT you do NOT need to create a NEW account. If you have misplaced your password, you can contact our office for help in resetting your account.
Parents/guardians are able to link multiple GSACRD junior high & high school children to one account. PowerSchool will also allow multi-user accounts. This means that individual parents/guardians can create their own accounts and link their children to them.
Please obtain the letter from your child and use the instructions with it to create your new account(s). You can also access the instructions here.
You can also set PowerSchool to send you regular email updates or your child's marks and attendance. Download those instructions here.
Parent/Guardian PowerSchool accounts are great for checking student marks, missing assignments and attendance. It is also a great way to view Excel, (Flex) block session choices open to students. Parents/guardians can assist students in choosing their sessions using the instructions here.
Safe Arrival (School Messenger) – Student Absence Reporting Change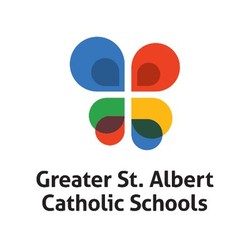 At Greater St. Albert Catholic Schools, ensuring that all our students arrive safely to school every day is a priority.  To improve our safe arrival process, we are moving to a new system that will make it easier for you to report, and respond to, school absences for your child.
The new student absence reporting system will still let you use the District mobile app, a web site, or an interactive toll-free phone line to report an absence in advance. This system will take the school less time to verify student attendance, and quickly notify parents and guardians of absences that were unexpected or unplanned.
If your student is marked absent and it is not explained in advance, the new SafeArrival system will be able to rapidly contact you by automated phone call, text message, email, or mobile app push notification to get a reason for the absence. Calls and contacts will continue until you choose an option to explain the absence.
This new, automated SafeArrival process is part of our School Messenger notification system.  It will be available 24 hours a day, 7 days a week, to make it convenient for you to report future absences.
As of July 3, 2018, the previous version of SafeArrival will no longer be available. You will be receiving more details on how to sign up for the new version of SafeArrival by August 2, 2018. We look forward to your support in keeping your child(ren) safe.
VJM School Modernization
Check here for updates and information related to VJM Modernization
Update Oct. 2018 - Our Front Office is open and looks fantastic! Our Foods lab is complete, cooking will start in November. The final touches are being put on ourLibrary Commons, Construction Lab, RISE room and our Music room and should be ready by November.
Update Aug./Sept. 2018 - We are in the home stretch! There is a lot of finishing taking place in the office, library commons, halls and classes. Finishing touches like paint, lighting and details will take place over the next month resulting in a whole new VJM.
Update Apr. 2018 - The Library, Foods Lab, Construction Lab  & Staffroom/108 demolition is well under way. Rooms 110-113 are completed and students are taking advantage of the modern spaces. The Library is temporarily located in the Music Room. 
The fitness room is complete and it is AWESOME! The second set of washrooms, change rooms and PE office is set to be completed by May 9th. Genesis Integration AV will be installing the media wall and sound system in the gym during the week of May 7th. 
Update Feb. 2018 - Work is progressing on our second set of washrooms, change rooms, fitness room and south end classrooms. We will see these areas complete in April. Our Construction Lab, Foods & Fashions room and Library modernization will begin at Spring Break.
Click here to view all past updates.
CHECK OUT OUR APP!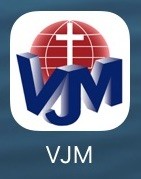 There's a VJM app for ios and android devices. Just search "MySchoolDay" on the app store or Google to download. Enter your child's schedule and receive push notifications from the school. Have quick access to News, the school's Twitter feed, our website, PowerSchool and our School Handbook. 
The first time you open the app, you will be prompted to choose your province. From there, choose Greater St. Albert Schools and then VJM. iPhone users can change the app icon to VJM's logo.
District Faith Theme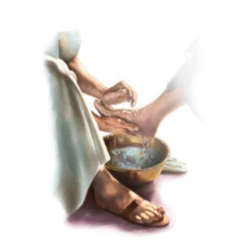 Over the next three years students, staff and parents will focus on three virtues that Jesus modelled. This past year our Faith Theme was Living Like Jesus - We are Servants. This coming school year, we will be Living Like Jesus - We are Stewards. To this end, VJM will continue its commitment to our works of service, social justice, prayer, school masses, liturgies, celebrations and retreats. We look forward to our continued relationship with St. Albert Parish as well as exploring ways to enhance faith discovery within the classroom and the home.
Division News