SUMMER NOTICE
Wishing your family a safe, relaxing and blessed summer!!
PLEASE NOTE THAT DUE TO OUR MODERNIZATION, OUR OFFICE INCLUDING PHONE ANSWERING SYSTEMS WILL BE UNAVAILABLE UNTIL AUGUST 24TH. PLEASE CONTACT OUR DISTRICT OFFICE AT 780-459-7711 IF YOU REQUIRE ASSISTANCE.
Registration Packages- Click HERE
Honours Calculation- In the past, a formula was used to calculate honours and honours with proficiency. This year, we have moved to a single Honours Certificate (awarded to any student in grade 7 – 12 that meets the criteria that is outlined in District Administrative Procedure 368 to recognize students for academic achievement. This certificate is modelled after the professionally recognized criteria of the Alberta Rutherford High School Achievement Scholarship.)
The criteria for this certificate is as follows;
An average of 80% or greater for the final marks of the four core subjects, (Math, Science, LA & Social.)
A final course mark of 70% or better in each of health, religion and physical education. These marks DO NOT calculate into the final average for honours.
50% or greater in all other courses. These marks DO NOT calculate into the final average for honours.
Must write all final year end exams unless a student is excused by documentation listed in an Individual Program Plan or documentation provided by a doctor.
OUR AWARDS NIGHT WILL BE HELD OCTOBER 16TH AT SACHS. Honours recipients will be notified via email in September. Other school-based award recipients will be notified directly via phone by our office staff around the same time.
VJM CLOTHING 2018-2019
GET THE GEAR HERE!
Visit the online store HERE to order your;
• VJM Phys. Ed. clothing
• VJM Spirit Wear
Order DEADLINE is July 31st ONLINE to receive your clothing at the start of the 18-19 school year.
September Information
Download the August & September calendar here. 
Tuesday, August 28th- New Student Orientation
Grade 7s & students new to VJM are invited to join us from 9:30-10:30 am to receive their schedules and map out their classes in preparation for the first day of school. NO BOOKS are necessary on this day.
Tuesday, September 4th- First Day of Classes
All other students receive their schedules and all students will receive their lockers, Homeroom teachers will share important student information and classes will begin. 
WELCOME!
Grade 6s, soon you will be at VJM. Check back here regularly for updated information about the transition to Junior High. Be sure to contact our office for any information.
Download our Grade 6 Bulletin here.
THANK YOU to all our Parents, Guardians and grade 6 students who attended our Transition Information Night on Thursday, February 15th and a special thank you to Bertha Kennedy Elementary for hosting. If you could not attend the evening, please download the presentation here.
Registration Packages have been distributed to students at our feeder schools. You can pick one up from our front office or download the 2018-2019 Grade 7 Registration Package here.
Grade 6s from Alberta Lacombe, Bertha Kennedy, J.J. Nearing and other St. Albert schools visited our option classes and took part in our Marauder Excel block on the morning of Wednesday, February 28th. If you were unable to attend and want to visit, please contact our front office.
Marauder Activity Challenge took place Tuesday, April 17th. Grade 6 students had a blast taking part in a variety of fun activities such as Bump, Dodgeball, Ice Breakers, Inflatable Horse Relay, Tech Scavenger Hunt, Kahoot & Escape Box. 
Our Open House took place on Wednesday, April 18th. If you couldn't attend our Open House, call our office to arrange a guided tour and have your questions answered.
Grade 6s from our feeder schools watched a special matinee performance of our school play, SEUSSICAL Jr. on the morning of Monday, May 28th. Many of our grade 7s who were in the play remember watching last year.
All grade 6s and students new to VJM are encouraged to attend Orientation the morning of Tuesday, August 28th from 9:30-10:30 am to receive their schedules and map out their classes in preparation for the first day of classes on September 4th.
PowerSchool Marks Access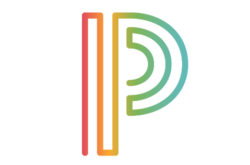 In September, your child will receive a letter containing your parent access ID and parent access password along with instructions on setting up your PowerSchool account(s).
IF YOU ALREADY CREATED AN ACCOUNT you do NOT need to create a NEW account and can now log into PowerSchool. If you have misplaced your password, you can contact our office for help in resetting your account.
Parents/guardians are able to link multiple GSACRD junior high & high school children to one account. PowerSchool will also allow multi-user accounts. This means that individual parents/guardians can create their own accounts and link their children to them.
Please obtain the letter from your child and use the instructions with it to create your new account(s). You can also access the instructions here.
You can also set PowerSchool to send you regular email updates or your child's marks and attendance. Download those instructions here.
Parent/Guardian PowerSchool accounts are great for checking student marks, missing assignments and attendance. It is also a great way to view Excel, (Flex) block session choices open to students. Parents/guardians can assist students in choosing their sessions using the instructions here.
Safe Arrival (School Messenger) – Student Absence Reporting Change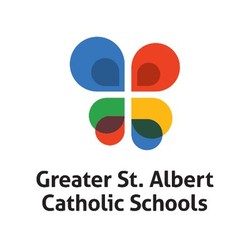 At Greater St. Albert Catholic Schools, ensuring that all our students arrive safely to school every day is a priority.  To improve our safe arrival process, we are moving to a new system that will make it easier for you to report, and respond to, school absences for your child.
The new student absence reporting system will still let you use the District mobile app, a web site, or an interactive toll-free phone line to report an absence in advance. This system will take the school less time to verify student attendance, and quickly notify parents and guardians of absences that were unexpected or unplanned.
If your student is marked absent and it is not explained in advance, the new SafeArrival system will be able to rapidly contact you by automated phone call, text message, email, or mobile app push notification to get a reason for the absence. Calls and contacts will continue until you choose an option to explain the absence.
This new, automated SafeArrival process is part of our School Messenger notification system.  It will be available 24 hours a day, 7 days a week, to make it convenient for you to report future absences.
As of July 3, 2018, the previous version of SafeArrival will no longer be available. You will be receiving more details on how to sign up for the new version of SafeArrival by August 2, 2018. We look forward to your support in keeping your child(ren) safe.
VJM School Modernization
Check here for updates and information related to VJM Modernization
Update Apr. 2018 - The Library, Foods Lab, Construction Lab  & Staffroom/108 demolition is well under way. Rooms 110-113 are completed and students are taking advantage of the modern spaces. The Library is temporarily located in the Music Room. 
The fitness room is complete and it is AWESOME! The second set of washrooms, change rooms and PE office is set to be completed by May 9th. Genysis Integration AV will be installing the media wall and sound system in the gym during the week of May 7th. 
Update Feb. 2018 - Work is progressing on our second set of washrooms, change rooms, fitness room and south end classrooms. We will see these areas complete in April. Our Construction Lab, Foods & Fashions room and Library modernization will begin at Spring Break.
Click here to view all past updates.
CHECK OUT OUR APP!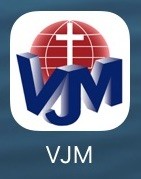 There's a VJM app for ios and android devices. Just search "MySchoolDay" on the app store or Google to download. Enter your child's schedule and receive push notifications from the school. Have quick access to News, the school's Twitter feed, our website, PowerSchool and our School Handbook. We are in the process of switching from the VJM App to the new, MySchoolDay app. Instructions will be available in August.
District Faith Theme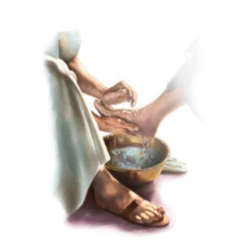 Over the next three years students, staff and parents will focus on three virtues that Jesus modelled. This past year our Faith Theme was Living Like Jesus - We are Servants. This coming school year, we will be Living Like Jesus - We are Stewards. To this end, VJM will continue its commitment to our works of service, social justice, prayer, school masses, liturgies, celebrations and retreats. We look forward to our continued relationship with St. Albert Parish as well as exploring ways to enhance faith discovery within the classroom and the home.
Division News