November
Time is Flying by! Have a look:
Click here for the November Bulletin
Click here for the November Calendar
Click here for the Library Calendar of Events.
Report cards have been distributed. Interviews will take place on Wednesday, November 25th from 5-8 pm at the school. For the first time, VJM will be using an online appointment booking system. Families have received an email with the link and code to login and book their appointments.
Basketball Schedule
Senior Tryouts
Sr. Girls Tuesday at 2:50 - 4:15 and Thursday 4:15 - 5:30.
Sr. Boys Tuesday 4:15 - 5:30 and Thursday 2:50 - 4:15.
Junior Tryouts will take place once the Senior teams have been decided.
Gr. 7 Faith Retreats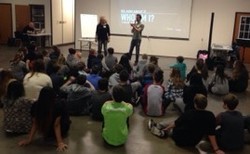 Thank you to Doug, Brendan, Mary & Stephanie from the Criss Cross Ministry for providing an excellent faith experience for our grade 7 students! The mornings at St. Albert Catholic Parish were filled with prayer, teambuilders, laughter and personal reflection for our students and staff supervisors. We are blessed!
Accessing PowerSchool
PowerSchool is open for students, parents & guardians to check marks and attendance. For the majority of VJM families that were here last year, your username and password will remain the same. For others, a username and password has been sent to your email. Please click here for instructions on setting up automatic email updates.

Just click the "PowerSchool Login" link or visit https://sis.gsacrd.ab.ca/public/home.html

If you have any questions, please call the front office.
CHECK OUT THE NEW APP!
There's a new VJM app for ios and android devices. Just search "vjm" on the app store or click the links below to download. Enter your child's schedule and receive push notifications from the school. Have quick access to News, the school's Twitter feed, our website, PowerSchool and our School Handbook. Click here to download the introduction sheets.
click here for ios devices, (iPhone, iPad, etc.)
Click here for android devices, (Samsung, htc, etc.)
Volleyball Schedule
SENIORS
Boys- St. Albert Tier 2 City CHAMPS!!
Girls- St. Albert Tier 1 City CHAMPS!!
WAY TO GO!!
JUNIORS
Wrap Up Party: Monday, November 23rd:
2:45-3:45 (Game play - Main gym)
3:45-4:15 (Pizza Party in Cafe)

District Faith Theme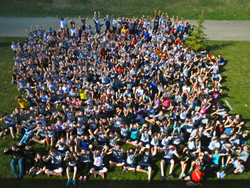 The greatest promise for all of our students this year will be a new faith theme. Along with the other schools in our district, we at VJM are celebrating, Faith in our Families, Supporting the Domestic Church . To this end, VJM will continue its commitment to our school masses, liturgies celebrations and retreats. We look forward to our continued relationship with St. Albert Parish as well as exploring ways to enhance faith discovery within the classroom and the home.